In a Q+A with Dr. Danielle Gordon learn why Sphere is adding ocular aesthetics to our already wide range of services and how she feels wellness is part of the Sphere brand.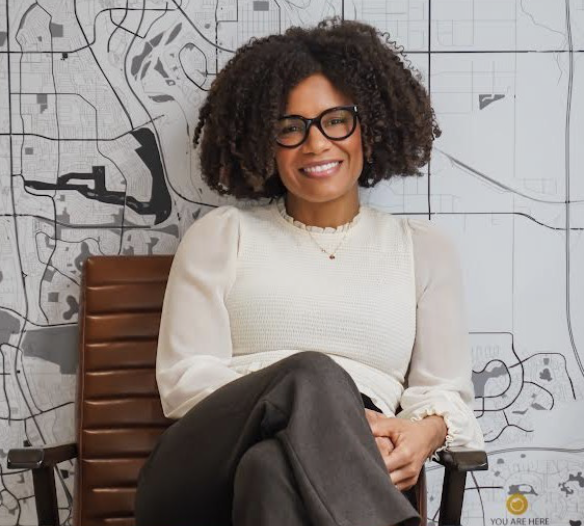 What does wellness mean to you?
Wellness for me is an all-encompassing concept. It means the pursuit, and attainment, of physical, mental, and spiritual well-being and I think for most of us, it's a continual ongoing journey. For me at this point in my life, I find that I'm constantly sitting in a space of gratitude for my good health every single day, and now I'm learning how to pursue wellness with joy!
Why are you passionate about wellness?
Being a health care provider, I find that I'm naturally supportive and encouraging of a healthy lifestyle, and as an optometrist specifically, I can see all the ways that good physical health contributes to good ocular health too.  Conversely, there are many physical challenges and ailments that have ocular manifestations – such a great reminder that all of our systems are connected.  This passion led me to pursue education in functional medicine through the Institute of Functional Medicine and the information I learned gave me new perspectives on how everything from nutrition, to stress levels, to environmental chemicals, can be looped into conversations about eye care and put our patients on a path to true wholistic wellness. In a nutshell, healthier people are able to contribute to healthier families, homes, workplaces, and communities where more people have the opportunity and knowledge to thrive.
How does aesthetics technology fit into your idea of wellness?
At Sphere, we focus on the treatment of dry eye disease, a condition that affects many Albertans. It may surprise some folks that the treatment and management of dry eye disease goes far beyond a basic artificial tear. We have so many tools in our toolkit – yes artificial tears, but also medicated topical drops, oral neutraceuticals, blood-derived therapies and now technology that has migrated from the world of dermatology into the eye care space to help us to target the root of dry eye disease, move our patients more meaningfully towards ocular wellness, and simultaneously address related but separate concerns. For example, the Forma radiofrequency treatment from InMode Aesthetics not only deeply heats the meibomian glands (the oil-producing glands in the eyelid interior), but it also stimulates collagen and elastin which serves to firm and smooth the skin. Lumecca, the intense pulsed light therapy platform, also by InMode, is a useful tool in the management of ocular and facial rosacea as well as a solution for pigment or vascular concerns on the skin. Lastly, Morpheus8 combines micro-needling and radiofrequency to improve the health of the meibomian glands and to revitalize the texture and tone of the skin. 
 Why do you think offering aesthetics to your clients fits within the Sphere brand?
At Sphere, we are always working towards being the bridge between eye and whole body wellness and adding these dry eye services that also have aesthetic benefits are just one piece of that puzzle. That's also why we like to loop in other information into our treatment plans like lifestyle and nutritional recommendations. At the end of the day, everything is all connected and often what benefits one area of the body often benefits other organs and systems too.  
What do these treatments mean to you?
 The fact of the matter is that dry eye disease is chronic, progressive, and for some patients it can be incredibly painful. These treatments mean that we are able to manage dry eye disease in a much more thorough and meaningful way than we were before, and we are so excited to be able to offer this advanced level of care to our patients.