We always talk about the importance of a well-rounded nutritious diet, and that's why we love this recipe so much! Full of eye-healthy antioxidants and a beautiful and hearty flavour, this Spiced Pumpkin Soup is perfect to curl up with on a cold winter's day, or to be the perfect addition to your holiday meal!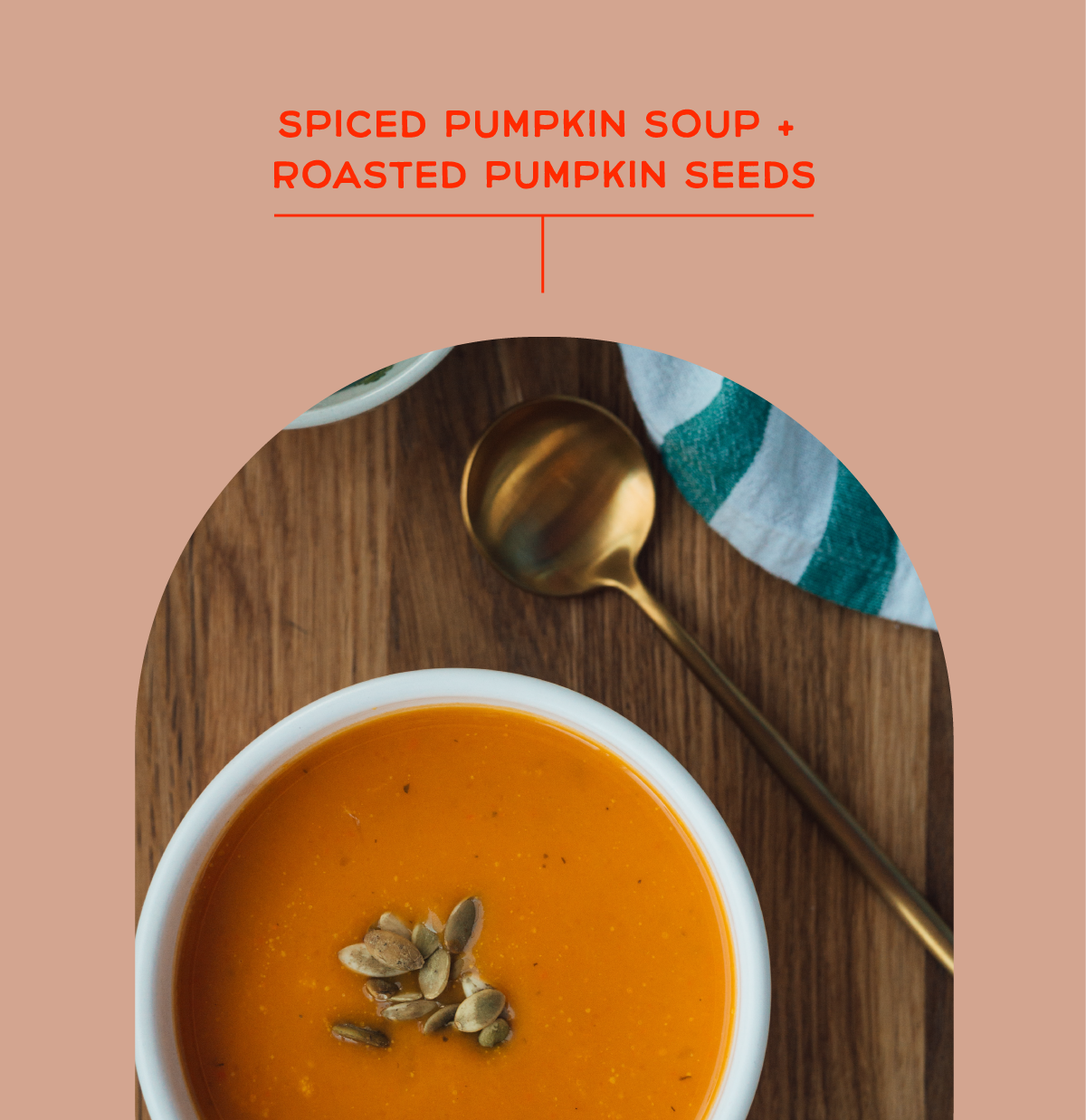 Ingredients
2-3 sugar pumpkins – we are trying to get about 3 cups of pumpkin
You can also sub with canned pure pumpkin
1 large apple or pear chopped
2-3 carrots chopped
2 TBSP olive oil
TBSP – avocado or coconut oil
Medium onion – diced
2 cloves of garlic smashed
2 cups vegetable broth or chicken bone broth for extra antioxidants
1 cup canned coconut milk (or cream)
Salt and pepper to taste
1/4 tsp nutmeg
1/4 tsp cinnamon
Directions
Preheat oven on to 400 degrees and line a baking sheet with parchment paper
Using a sharp knife, slice off the tops of the pumpkins and then cut them in half. Using a spoon, scrape out all of the seeds and strings – save the seeds to toast (remove all of the stringy stuff).
Brush the flesh of the pumpkin with the olive oil and place face down on a baking sheet. Bake for 45 minutes – an hour – until the you can pierce the skin easily with a fork. Remove from the oven, and let stand for 15-20 minutes, then peel away skin.
To a large sauce pan add you avocado oil, onion, and garlic, cook until translucent and soft.
Add in the skinned pumpkin, carrots, apples, broth, nutmeg, and cinnamon and and bring to an easy boil – reduce heat and let simmer for 30 min, stirring often.
Let cook until all ingredients (especially the carrots) are soft and then, using an immersion blender, blend until smooth. You can also transfer to a blender for this step.
After blending, add in the coconut milk and let simmer for another 30 min. Adjust salt and pepper as needed.
Garnish with toasted pumpkin seeds (see below for instructions) and a dollop of greek yogurt.