At Sphere, our hearts have always been in ocular wellness, independent handcrafted eyewear, serving our community, and overall health and wellness, which is why we're excited to be offering new technology for the advanced treatment of dry eye disease and optimization of skin health. Our medical team has happily spent many months researching emerging technologies and selecting the most appropriate services to introduce to our patients at Sphere. Read on to learn more!
FORMA-I by InMode
Forma-I by industry leader InMode Aesthetics, is a non-invasive small tissue treatment that reduces wrinkles around the eyes while simultaneously treating the root of dry eye disease.
An innovative, non-surgical treatment using bipolar radiofrequency technology
By treating the skin around your eyes, Forma-I can help rejuvenate the periocular eye area while alleviating dry eye issues through improving the health of the meibomian glands that are embedded in the lid tissue
Forma-I feels like a warm massage in the eye area, improving blood circulation to surrounding tissues
No general anesthesia, no incisions, no downtime – the procedure can be performed in a half hour
Safe, effective, can be used on all skin types and tones, and will not impact your eyelashes or eyebrows
Multiple sessions may be required to ensure maximum results
Click here to learn more about Forma-I by InMode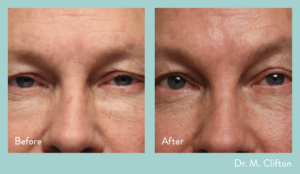 FORMA by InMode
A non-invasive radiofrequency skin remodeling treatment to improve the appearance of your skin by stimulating collagen and elastin.
Larger format of the Forma-I tool to cover larger areas of the face and body
Forma uses bipolar radiofrequency technology to provide optimal skin remodeling
Appropriate for individuals seeking a non-invasive and natural looking approach to achieve more refined skin without surgery, scars, or downtime
At Sphere, our focus is applying Forma to facial tissue, and commonly treated areas include forehead, nasolabial folds, jawline, neck, arms, and abdomen
Forma can be used in combination with most other laser treatments, facials, injectables, and/or filler
Four weekly sessions over a six to eight week period are recommended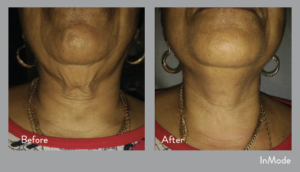 LUMECCA by InMode
Improve the complexion and clarity of your skin with this skin renewal treatment.
Lumecca is the most powerful intense pulsed light (IPL) to treat pigmented and vascular lesions, providing a photofacial through the delivery of a comfortable light treatment
Lumecca improves the appearance of age spots, vascular lesions such as spider veins, rosacea, freckles, and sun damage
This treatment can be used on all areas of the body, but most common areas are the face, neck, décolletage, legs, hands, and arms
The Lumecca procedure will create a sensation on your skin that feels like a light snap of an elastic band – redness and a slight warming of the skin are common immediately after the treatment, and usually subside within an hour
Post procedure, pigment spots may darken over 24-48 hours and will flake off in the weeks after, leading to a more even skin tone
Depending on the severity of the skin damage, an improved skin appearance can be noted after the first session, but multiple sessions will provide better results
Avoid direct, excessive sun exposure or tanning one month prior to treatment, and directly after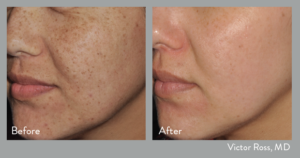 MORPHEUS8 by InMode
A combination of microneedling and radiofrequeny, Morpheus8 stimulates the production of collagen and resurfaces your skin to reveal your best skin.
Morpheus8 stimulates collagen production of the underlying layers of the dermis, remodeling tissues of the face for a more radiant, youthful appearance
Can be used on any areas of the body that can benefit from subdermal renewal, but most commonly the face, periorbital area, abdomen, thighs, legs, and buttocks
Fractionated energy is a scientifically proven, minimally invasive method to remodel and rebuild collagen using a matrix of micro pins to renew the deeper layers of the skin
Visible results can be seen within a few days, but typically after 3 weeks the most noticeable results appear – improvements continue up to 3 months after treatment
Can be used on all skin types and tones
Minimal patient downtime: makeup can be applied 1-2 days after the treatment, patients should expect to see micro lesions and slight redness a few days after treatment, patients should moisturize and apply sunscreen to the treated areas daily